Thaba-Tala Safaris, Africa Hunting Safaris in Limpopo
Johan Swart – Owner and PH and Divan Retief – Outfitter and PH will guide you to the trophy of your dreams. We are a young and energetic group who grew up in this area and know it like the palms of our hands with years of hunting and guiding experience. Thaba-Tala Safaris is located in the northern part of South Africa in the heart of the Bushveld, close to a small town called Alldays in the Limpopo Province.
We are on a 2000 acres ranch with close to 60000 acres of hunting ground surrounding us. Thaba-Tala Safaris is 4 hours drive from Johannesburg International Airport and just one and a half hours from the Polokwane Airport and about the same distance from the famous Kruger National Park. We cater for both bow and rifle clients, from your first time client to those who have been to Africa numerous times.
Come and experience a true African safari with Thaba-Tala Safaris from guided tours to some of the best hunting areas in the Limpopo Valley.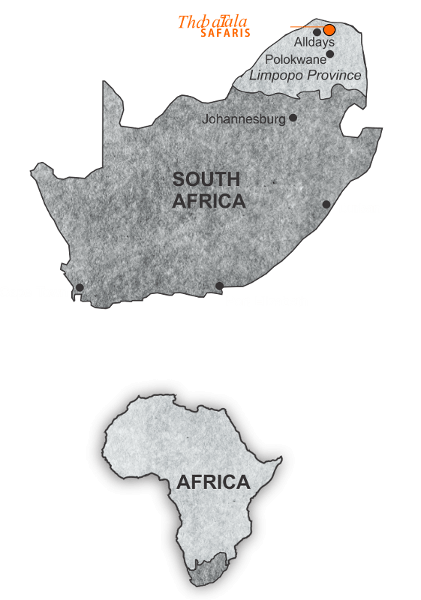 Thaba-Tala Safaris, Africa Tours
Hunting and Fishing in Africa have never been so beautiful. Our Tours offers hunters the experience of a safari complete with modern accommodations and an unforgettable fishing and hunting experience like only Thaba – Tala can offer.